Passport Service
Private Clients enjoy the ongoing benefits of our full Passport Service which is designed to help you plan your financial journey, to make sure you get to the destination you want to reach, and help you deal with any changes to the itinerary along the way.

This comprehensive plan begins with overarching strategic development taking into account your aspirations and goals, your income and expenditure. It includes wide ranging advice on assets and investments as well as risk management. When the plan is implemented, it's definitely not set and forget. Our job is to track, measure and modify aspects of the plan, constantly guiding you forward to your destination.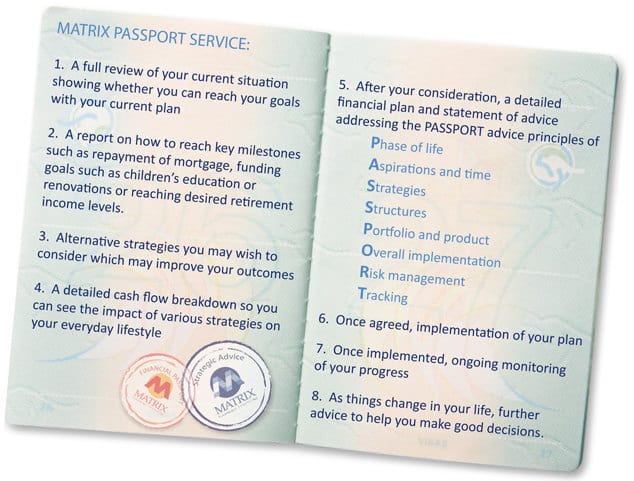 We partner with Private Clients for the long term, with regular reviews of your progress, monthly reviews of your cash flow position and personal assistance with various paperwork, insurance claims, debt gearing and ownership structures as well as tactical investment advice.
All passport holders can call their adviser at any time with queries, and we will certainly inform you of any beneficial opportunities that may arise to improve your success.
Links
Click to watch our Videos