Why Choose GPA
We help people make better financial decisions.
Our practice has helped people make better financial decisions for over 48 years.
We focus on what you value most for financial direction, not how much you have.
We help clients refocus and set their lifelong goals, then plan toward achieving them safely and surely.
Our advice is backed by actuarily signed off empirical data, not just "a feeling" or "our values."
Our team is knowledgeable and professional, you can treat GPA as a resource.
If you have a query or question you can drop in and someone will be able help you, even if it is not the advisor. You do not need an appointment for this.
We guarantee we will always call clients back within 24 hours. If not, please deduct $100 off your fee if we let you down.
We keep people informed of important changes that may affect them.
We get insurance claims paid that would otherwise be declined. We go into bat for clients and fight to get claims paid. After 48 years we know the system backwards.
We support the local and wider community and endeavour to be a good corporate citizen. It is our pleasure to financially support the following organisations:
World Vision
Future2 Foundation
Wateraid
Cancer Council
Surfaid
Harry's House
Melanoma Institute Australia
National Stroke Foundation
Movember
Children's Medical Research Institute
Newcastle Rowing Club
Make A Wish Foundation
Read our Testimonials Here.
---
Profiles
Jason Poole
Managing Director
Authorised Representative of Strategic Advice Australia Pty Ltd
Qualifications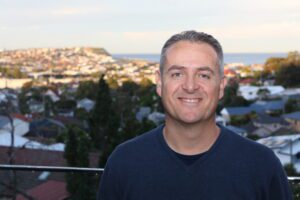 Jason holds a Bachelor Honours Degree in Investment and Financial Risk Management from London's City University, an Advanced Diploma in Financial Planning and is a member of the prestigious Million Dollar Round Table.
Career
Jason started in the industry with GPA in 1989 before heading to Europe in 1994 where he worked, learned and lived in London and Paris. He returned to GPA eight years later with an investment degree, skilled experience in commercial banking and institutional investment markets. He purchased the business in 2004. The practice is based on financial advice from a strategic planning viewpoint to help clients make better financial decisions. Jason strives to ensure that GPA is also a sound corporate citizen.
Client objectives
Jason believes firmly in putting client's interests first and foremost by understanding what makes them tick financially. He seeks to help clients articulate and set financial goals and dreams, then work out the best way to help them be achieved. In essence finding clarity from complexity. He is also passionate about protecting clients' livelihoods in the event that something happens to them prematurely health-wise.
Life away from GPA
A firm believer in work/life balance, he loves life with his French wife Karen and their three children, Chloé, Sophie and Alexander, along with rowing, cycling, surfing, walking and the occasional round of golf. An amateur historian, he is also a keen traveller and Francophile.
---
Rachael
Practice Manager JP. Dip.FS (FinPlan)
Cherie
Paraplanner Adv. Dip.FS (FinPlan)
Anita
Client Service Officer
Caroline
Client Service Officer
Sam
Client Service Officer